Pick the best solution for you
Pingueen is a Web and mobile platform (iOS e Android) which is easily scaled up and modulable according to the access number and type of business
Pick the best solution for you
Pingueen is a Web and mobile platform (iOS e Android) which is easily scaled up and modulable according to the access number and type of business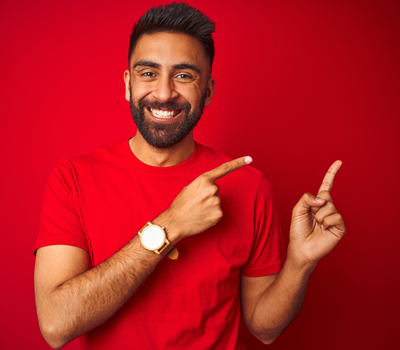 MONO
Number of Agents

1

———————————-

Panel activation

Admin web

———————————-

Tags management

(€ 20 / # / year)

———————————-

Post Template

———————————-

Initial training module

PDF Guide

———————————-

SetUp configuration

platform

€0

———————————-

Assistance

(€ 20 / agente year
PRO 5
Number of Agents

Up to 5

———————————-

Panel activation

Admin web

———————————-

Tags management

(€ 20 / # / year)

———————————-

Post Template

5

———————————-

Initial training module

PDF Guide

———————————-

SetUp configuration

platform

€350

———————————-

Assistance

(€ 20 / agente year)
PRO 10
Number of Agents

Up to 10 

———————————-

Panel activation

Admin web

———————————-

Tags management

(€ 20 / # / year)

———————————-

Post Template

10

———————————-

Initial training module

Training

———————————-

SetUp configuration

platform

€550

———————————-

Assistance

(€ 20 / agente year)
PRO 30
Number of Agents

Up to 30 

———————————-

Panel activation

Admin web

———————————-

Tags management

(€ 20 / # / year)

———————————-

Post Template

20

———————————-

Initial training module

Training

———————————-

SetUp configuration

platform

€700

———————————-

Assistance

(€ 20 / agente year)
CUSTOM
Number of Agents

More than 30 

———————————-

Panel activation

Admin web

———————————-

Tags management

(€ 20 / # / year)

———————————-

Post Template

Over 20

———————————-

Initial training module

Training

———————————-

SetUp configuration

platform

///

———————————-

Assistance

(€ 20 / agente year)
N.B. Message traffic is regulated and managed directly by certified technology providers who provide WhatsApp Business API and SMS integration services. Cost details: the cost per WhatsApp message received and sent is € 0.005 / each; the cost per WhatsApp template sent is 0.0425 / each; the cost per SMS sent for the opt-in request is € 0.04 / each. For the Mono solution, the costs of WhatsApp messages are included.
Further queries? Write us
Our commercial team is available to provide you further information and to find what is the best solution for you
Do you have any other questions? Write to us immediately. Our sales team is at your disposal to provide you with all the useful information and present the most suitable product for you.
E-mail: vendite@pingueen.it
Phone: +39 0172 370104
Whatsapp: +39 334 9836441